Water based cleaner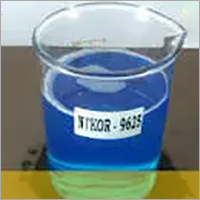 Water based cleaner
Service Description
Description : A Heavy Duty Neutral cleaner meant for ferrous metal in spray and ultra sonic machine. It leaves almost zero residues on cleaned surface.
Application : NTKOR 9625 can be used for dip, Spray and flood wash and Ultra sonic application
Remove soil, swarf, rust preventive film and smut.
Features and Benefits Low foaming and withstand 200 bar spray pressure Good short term rust protection, if water rinse not given.