Plasma Cutting Machine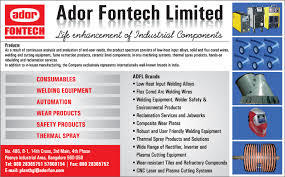 Plasma Cutting Machine
Service Description
Professional-grade plasma system for cutting 16 mm (5/8") thick metal, gouging, and marking. Powermax45 XP
Easy-to-use with versatile design Small size and light weight provides exceptional portability for a 16 mm (5/8") rated cutting system. Handheld and mechanized usage with CNC interface and FastConnect torch connection. Patented drag-cutting technology makes it easy to use even for first-time operators. Tackle different jobs with multiple, easy-to-use torch styles. No need to change the air pressure. Smart Sense technology ensures that it is always correctly set. Mark, score and make precision gouges with new low amp process. Maximum productivity Finish jobs faster with cut speeds one and a half times greater than oxyfuel on 6 mm (1/4") mild steel. Spend less time on grinding and edge preparation due to superior cut and gouge quality. Fast change out of consumables using the new torch disable switch feature. Rugged and reliable Duramax Lock torches are designed for high-impact and heat resistance. SpringStart technology ensures consistent starting and a more reliable torch. Hypertherm Certified reliability ensures performance in the most demanding environment.
Capacity Thickness Cut speed Cutting Recommended 16 mm (5/8") 500 mm/min (20 ipm) 22 mm (7/8") 250 mm/min (10 ipm) Severance (hand cutting) 29 mm (1-1/8") 125 mm/min (5 ipm) Pierce* 12 mm (1/2") *Pierce rating for handheld use or with automatic torch height control Capacity Metal removal rate Groove profile Gouging Typical gouge 3,4 kg (7.5 lbs) per hour 3,2 mm (.12") D x 6,8 mm (.26") W
Duramax Lock standard torch styles (for more torch options, see www.hypertherm.com)
New
Duramax Lock 15 hand torch
Duramax Lock machine torch
Duramax Lock 75 hand torch
Relative cut performance on mild steel
264% faster on 6 mm (1/4")
Thickness
Cut speed
6 mm (1/4") 10 mm (3/8") 12 mm (1/2")
Powermax45 XP
Oxyfuel
Ordering information Below are the standard system configurations, which include a power supply, torch and work cable. Additional configurations are available or a custom configuration can be made. See the next page for details.
75 hand torch
75 and 15 hand torch
180 full-length machine torch
180 fulllength machine torch and 75 hand torch
6,1 m (20') lead
15,2 m (50') lead
6,1 m (20') leads 7,6 m (25') lead
10,6 m (35') lead
15,2 m (50') lead
6,1 m (20') and 7,6 m (25') leads
Power supplies
Voltage configuration
without remote pendant
with remote pendant
without remote pendant
with I/O cables (no pendant)
with remote pendant
with remote pendant
without remote pendant
with I/O cables (no pendant)
with remote pendant
ower supply: 3-year Torch: 1-year