Nelson Firestop Lbs3 Latex Sealant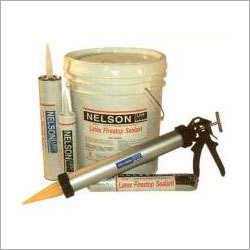 Nelson Firestop Lbs3 Latex Sealant
Service Description
Our
Nelson Firestop LBS3
is extensively used for the stopping of fire within or through piping. This is water based product, which is simple to clean and maintain. It dries quickly and this halogen free. In order to match the demands of the arena, we offer the entire range of Nelson Firestop LBS3 at competitive prices. Apart from this, some of the key features of the range are as follows:

Features and Benefits
Won't drip if applied overhead.
No disposable or handling requirements necessary.
3 hour fire protection rating.