CRC 226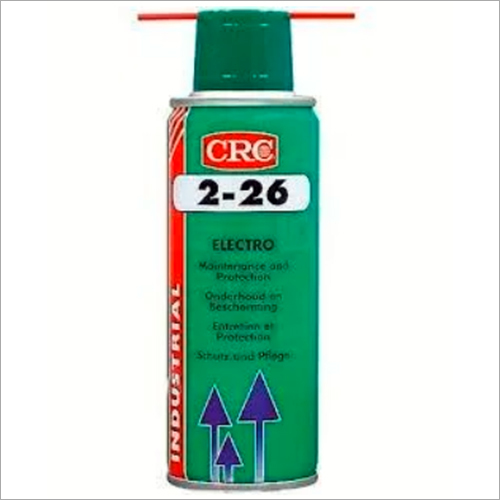 CRC 226
Service Description
CRC 226
I. Product Description
CRC 2-26 is a versatile, plastic safe, multi-purpose precision lubricant, penetrant and corrosion inhibitor. Its unique
viscosity allows it to cover more surface area and penetrate deep into the surface of all metals, including steel,
copper, brass and aluminum alloys. 2-26 displaces moisture and leaves a thin, long lasting film to protect against
corrosion.
II. Applications
Recommended for use on electrical connectors, relays, circuit breakers, transformers, switchgear, motors,
generators, controls, instruments, communication assemblies, electronics, alarm systems, starters, tubing, castings,
gears, weld rod, wire, fixtures, dies, jigs, shim stock, chucks, drill rod, heat treated parts, machined surfaces, finished
welds, aluminum extrusions, air actuated tools, conveyors, frozen joints, locks, hoists, etc. Excellent for use around
modern plastics and insulators. Recommended for restoring electrical properties to water or flood damaged
equipment.