AR coat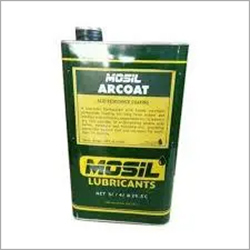 AR coat
Service Description
Acid Resistant Coating
It is a specially formulated Acid Fumes corrosion protection coating for long term indoor and outdoor protection of components etc. It leaves a dry film capable of withstanding severe acid fumes ,moisture, and humidity etc. providing protection against rust and corrosion for more than 24 months.
AREA OF APPLICATION
Protection of components, in process parts from acid fumes and other hostile condition. 2. Effective corrosion shield for overseas shipments, winterizing of farm machinery outdoor storage. 3. Protection of equipment, tools, dies, molds, jigs, pipes, shafts, housings, wire ropes, valves, gears. 4. Protection of finished components, in-process parts, in-transit goods, raw materials, structural steel
BENEFITS
Excellent resistance to fumes of strong acids like HCL and H2SO4 etc.An excellent acid fume rust preventive coating. Highly water repellant & chemically inert.